News Bytes
By Deividson Luiz Okopnik and Howard Dyckoff
| | |
| --- | --- |
| | Contents: |
Selected and Edited by Deividson Okopnik
Please submit your News Bytes items in plain text; other formats may be rejected without reading. [You have been warned!] A one- or two-paragraph summary plus a URL has a much higher chance of being published than an entire press release. Submit items to bytes@linuxgazette.net. Deividson can also be reached via twitter.
---
News in General
The Yocto Project: New Embedded Linux Workgroup
The Linux Foundation in October announced it is expanding its technical work in the embedded space with the continuation of existing CELF work as well as the formation of another new workgroup focused on the embedded space, the Yocto Project.
The Yocto Project provides open source, high quality tools to help companies make custom Linux-based systems for embedded products, regardless of hardware architecture. The open source Yocto Project brings together the elements needed to make the normally difficult embedded Linux development process easier.
The Yocto Project is launching its version 0.9 with initial versions of common build tools.
Participation in the workgroup is completely open and anyone can join the development effort. The Linux Foundation invites contributors and encourages developers and others to participate at the project website: http://www.yoctoproject.org.
Linux Foundation and Consumer Electronics Linux Forum to Merge
The Linux Foundation and the Consumer Electronics Linux Forum (CELF), a nonprofit international open source software development community focused on embedded Linux, have announced they will merge organizations, resulting in the CE Linux Forum becoming a technical workgroup at the Linux Foundation. As part of this merge, the Linux Foundation will expand its technical programs in the embedded computing space.
The use of Linux in embedded products has skyrocketed in recent years, with Linux now being used in consumer electronic devices of all kinds. CELF and the Linux Foundation believe that by combining resources they can more efficiently enable the adoption of Linux in the Consumer Electronics (CE) industry. Given the broad overlap in members between the Linux Foundation and CELF, the similarity in the goals of both organizations, and the large increase of embedded participants coming to Linux in recent years, this aligning of resources will strengthen each organization and ultimately help the organizations' members achieve their missions: growing the embedded Linux market.
"CELF and the Linux Foundation have co-located technical events in the spring over the last couple of years to exchange technical information. We have noticed an increasing number of technical areas that both organizations are interested in," said Nobuhiro Asai, chair of board of directors of the Consumer Electronics Linux Forum. "This merger is a natural transition to accelerate the use of Linux in consumer electronics and strengthen the involvement of CE-related companies within the Linux developer community."
CELF will become an official workgroup of the Linux Foundation. Members of CELF who are not already Linux Foundation members can be grandfathered into the organization at the Silver membership level. Organized to promote the use of Linux in digital CE products, CELF was established in 2003 by eight major consumer electronics companies: Panasonic Corporation (Matsushita Electric Industrial Co., Ltd.), Sony Corporation, Hitachi, Ltd., NEC Corporation, Royal Philips Electronics, Samsung Electronics Co., Ltd., Sharp Corporation, and Toshiba Corporation.
The Linux Foundation will take over the management of CELF's technical events and web infrastructure.
VMware Unveils Strategy for Next Era of IT
At the conclusion of its seventh annual VMworld conference in San Francisco, VMware outlined its vision for IT as a Service as the next big thing and demonstrated new virtualization and cloud computing technologies (see product details in the Product section.)
Paul Maritz, President and CEO of VMware, told the 17,000 attendees at VMworld 2010 that a tipping point had been reached in 2009 when the number of VMs exceeded the number of physical hosts. This means that modern OSes no longer control the hardware and that the new universal HAL is the virtualization hypervisor. "This layer is the new IT infrastructure," Maritz said; "we think this is the new stack that is emerging for the cloud era."
Key highlights made during the event include:
VMware announced a broad strategy and a set of new products to help businesses and governments move beyond "IT as a Cost Center" to a more business-centric "IT as a Service" model.
VMware announced VMware vCloud Director to enable a new model for delivering and consuming IT services across hybrid clouds, the VMware vShield product family to tackle cloud security challenges, and VMware vCloud Datacenter Services designed to help customers build secure, interoperable enterprise-class clouds at leading service providers.
VMware announced its cloud application platform, VMware vFabric, an application development framework and platform of services to optimize the use of cloud infrastructure.
VMware announced VMware View 4.5, its solution for delivering virtual desktops as a managed service. The new View can help organizations evolve their legacy desktop computing environments to an application and data delivery model.
VMware announced that it had acquired TriCipher, a leader in secure access management and enterprise identity federation for cloud hosted Software as a Service (SaaS) applications.
For the first time, the VMworld labs were powered by cloud technology based on VMware vSphere with distributed data centers located in San Francisco, California; Ashburn, Virginia; and Miami, Florida. More than 15,300 labs in total and 145,000 virtual machines were deployed during the conference. This is over 4,000 virtual machines deployed and un-deployed every hour.
More information from VMworld 2010, visit: http://www.vmworld.com/community/buzz/.
Keynote replays are available at: http://www.vmworld.com/community/conferences/2010/generalsessions/.
Next-Generation Storage Can Double Analytics Processing Speed
At the Supercomputing 2010 conference in New Orleans, IBM unveiled details of a new storage architecture design that will convert terabytes of pure information into actionable insights twice as fast as previously possible. Ideally suited for cloud computing applications and data-intensive workloads such as digital media, data mining and financial analytics, this new architecture can shave hours off of complex computations.
"Businesses are literally running into walls, unable to keep up with the vast amounts of data generated on a daily basis," said Prasenjit Sarkar, Master Inventor, Storage Analytics and Resiliency, IBM Research, Almaden. "We constantly research and develop the industry's most advanced storage technologies to solve the world's biggest data problems. This new way of storage partitioning is another step forward on this path as it gives businesses faster time-to-insight without concern for traditional storage limitations."
Created at IBM Research, Almaden, the new General Parallel File System-Shared Nothing Cluster (GPFS-SNC) architecture is designed to provide higher availability through advanced clustering technologies, dynamic file system management and advanced data replication techniques. By "sharing nothing," new levels of availability, performance and scaling are achievable. GPFS-SNC is a distributed computing architecture in which each node is self-sufficient; tasks are then divided up between these independent computers and no one waits on the other.
For instance, large financial institutions run complex algorithms to analyze risk based on petabytes of data. With billions of files spread across multiple computing platforms and stored across the world, these mission-critical calculations require significant IT resource and cost because of their complexity. Using a GPFS-SNC design provides a common file system and namespace across disparate computing platforms.
For more information about IBM Research, please visit http://www.ibm.com/research.
---
Conferences and Events
---
Distro News
Ultimate Edition 2.8
Ultimate Edition 2.8, the Ubuntu based gamers' Linux Distro, was released, featuring many improvements. 27 games come pre-installed in this version, including:
Urbanterror;
Armagetronad;
Gunroar;
Hedgewars;
Kobo Deluxe;
Pingus;
etc.
A new repository filled to the brim with games has also been pre-added to allow the end user to install additional games if desired.
More information can be found here: http://ultimateedition.info/ultimate-edition/ultimate-edition-2-8/.
openSUSE Medical Team Releases Stable Version 0.0.6
openSUSE Medical is a distribution for medical professionals such as doctors and clinical researchers. This is a stable release, and is available for download at http://susegallery.com/a/NETBqB/opensuse-medicalos11332bitkde4.
VortexBox 1.6 released
VortexBox is a distro that aims at easy creation of music-servers (or jukeboxes).
Now with Fedora 14, 4K sector driver support and support for USB 2 and 192/24 USB DACs are available, making VortexBox an easy to use auto CD/NAS ripping solution.
More information here: http://vortexbox.org/2010/11/vortexbox-1-6-released/.
BackTrack 4 R2 "Nemesis"
Offensive Security has announced the release of BackTrack 4, featuring a new kernel, better desktop responsiveness, improved hardware support, broader wireless card support, a streamlined work environment, and USB 3.0 support.
More information can be found on the Release Page (http://www.backtrack-linux.org/backtrack/backtrack-4-r2-download/) or in the BackTrackWiki (http://www.backtrack-linux.org/wiki/).
Software and Product News
VMworld Conferences Strengthen End User Computing Strategy
In Copenhagen, at last month's VMworld 2010 Europe, VMware advanced its vision of end user computing with new products to help organizations evolve their legacy desktop computing environments to a user-centric application and data delivery model.
Introduced at VMworld 2010 in San Francisco, IT as a Service is the transformation of IT to a more business-centric approach, focusing on outcomes such as operational efficiency, competitiveness and rapid response. This means IT shifts from producing IT services to optimizing production and consumption of those services in ways consistent with business requirements, changing the role of IT from a cost center to a center of strategic value.
"Desktop computing is rapidly moving to a world focused on connecting end users to critical data and applications they need via any device at the edge of the cloud," said Vittorio Viarengo, vice president, End User Computing products, VMware. "Enterprises today are seeking a path forward from a decades-old PC-centric architecture to a model that enables users to be more productive while more effectively managing the growing portfolio of devices, data and applications. "
The VMware End User Computing strategy delivers solutions for enterprises to evolve their PC-centric environments to a cloud computing architecture to deliver applications and data to end users. Announced in early September at VMworld 2010 in San Francisco, VMware View 4.5, VMware ThinApp 4.6, VMware vShield Endpoint, Zimbra Appliance and VMware's Desktop Infrastructure Service provide a new way of addressing two fundamental client computing challenges: enabling secure data access to a mobile workforce and managing the diversity of data, applications and client devices needed by businesses.
Also in early September, VMware previewed and demonstrated Project Horizon, a cloud-based management service that securely extends enterprise identities into the cloud to provide new methods for provisioning and managing applications and data based on the user, not the device or underlying operating system.
VMware continues to build on this model by introducing VMware View 4.5, a complete virtual desktop solution that can enable enterprises to improve security, lower operating costs, and simplify desktop administration by establishing an architecture that is delivered to users across the broadest set of devices. Siemens will use VMware View 4.5 to establish a hosted desktop environment to provide secure, real-time access to enterprise desktops from any device while reducing the ongoing costs of desktop management.
Outlined in a Reference Architecture Brief announced at VMworld 2010 in San Francisco, and a white paper commissioned by VMware and published by Enterprises Management Associates, VMware View allows enterprises to deploy a secure and stateless virtual desktop at a datacenter infrastructure cost under $242 per user, more than 60 percent lower than previously published architectures.
Available today, the full reference architecture includes detailed validation for a deployment of 1,000 desktops. Download the reference architecture titled VMware Reference Architecture for Stateless Virtual Desktops with VMware View 4.5.
VMware Introduces Cloud App Platform for IT as a Service
At VMworld 2010, VMware introduced its cloud application platform strategy and solutions, enabling developers to build and run modern applications that intelligently share information with underlying infrastructure to maximize application performance, quality of service and infrastructure utilization.
VMware vFabric cloud application platform combines the market-leading Spring Java development framework with platform services including lightweight application server, global data management, cloud-ready messaging, dynamic load balancing and application performance management. Applications built on VMware vFabric provide performance and portability across heterogeneous cloud environments.
Principles that have defined today's most demanding consumer applications - built-in scalability, new data models, distributed infrastructures - are influencing the production of new internal customer enterprise applications. These modern applications need to support dynamic user interactions, low-latency data access and virtual infrastructure all while meeting the security and compliance demands of the enterprise. VMware vFabric is optimized for cloud computing's dynamic architectures, unlike traditional middleware that requires complete stack control.
"IT is undergoing a transformation: applications are changing, infrastructure is changing, and organizations are looking for a pathway to harness the promise of the cloud," said Rachel Chalmers, director for Infrastructure at the 451 Group. "Application platforms of today have markedly different requirements than those we have relied upon in the past. VMware vFabric is evolving to meet the needs of today's organizations."
An open solution, VMware vFabric will initially target the 2.5 million users that develop Spring Java applications. VMware vFabric will deliver modern applications to market faster and with less complexity.
VMware vFabric Integrated Application Services is a collection of cloud-scale, integrated services, including:
Lightweight Application Server: tc Server, an enterprise version of Apache Tomcat, is optimized for Spring and VMware vSphere and can be instantantly provisioned.
Data Management Services: GemFire eliminates database bottlenecks by providing real-time access to globally distributed data.
Cloud-Ready Messaging Service: RabbitMQ facilitates communications between applications inside and outside the datacenter.
Dynamic Load Balancer: ERS, an enterprise version Apache web server, helps ensure optimal performance by distributing and balancing application load.
Application Performance Management: Hyperic enables proactive performance management across physical, virtual and cloud environments.
Additional Resources
Spring and the VMware vFabric family of products are available today for download. For additional information about VMware's cloud application platform, please visit http://www.springsource.com/products/cloud-application-platform.
Zimbra Desktop 2.0 combines user collaboration with offline access
Available now, Zimbra Desktop 2.0 extends the power of Software as a Service (SaaS)-based collaboration to the desktop with an unparalleled end user experience that works across many different platforms. Zimbra Desktop 2.0 is designed to give Zimbra Collaboration Suite users customizable offline access to their email, contacts, calendar and document management in one central place. Moreover, Zimbra Desktop 2.0 operates consistently across all platforms (Windows, Mac, and Linux) and provides a unified offline solution for businesses with multiple operating systems for end users.
Additionally, Desktop 2.0 brings a new manageability and integration to SaaS-based applications by enabling users and administrators to download Zimlets directly to their desktop or VDI client. Zimlets seamlessly integrate Zimbra's collaboration experience with third-party, SaaS-based data sources to create new "mash-up" user interfaces within a user's email and collaboration environment.
The new Social Zimlet in Desktop 2.0 can integrate updates from Twitter, Facebook, Digg and other social networks. With more than 100 Zimlets available for download, features such as translation, CRM, photos, maps and online meeting management can be easily added to the desktop client. Additional information on VMware Zimbra Desktop 2.0 can be found at http://www.vmware.com/files/pdf/vmworld/vmware-zimbra-desktop2.0-en.pdf.
Zimbra Desktop 2.0 is available worldwide as a free-of-charge download in 12 languages, including: Danish, Dutch, French, German, Italian, Polish, Russian, Spanish, Swedish, and Turkish.
---
Talkback: Discuss this article with The Answer Gang
Deividson Luiz Okopnik
---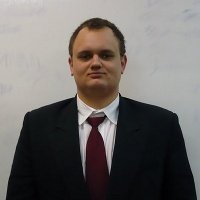 Deividson was born in União da Vitória, PR, Brazil, on 14/04/1984. He became interested in computing when he was still a kid, and started to code when he was 12 years old. He is a graduate in Information Systems and is finishing his specialization in Networks and Web Development. He codes in several languages, including C/C++/C#, PHP, Visual Basic, Object Pascal and others.
Deividson works in Porto União's Town Hall as a Computer Technician, and specializes in Web and Desktop system development, and Database/Network Maintenance.
Howard Dyckoff
---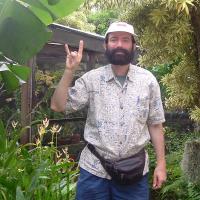 Howard Dyckoff is a long term IT professional with primary experience at Fortune 100 and 200 firms. Before his IT career, he worked for Aviation Week and Space Technology magazine and before that used to edit SkyCom, a newsletter for astronomers and rocketeers. He hails from the Republic of Brooklyn [and Polytechnic Institute] and now, after several trips to Himalayan mountain tops, resides in the SF Bay Area with a large book collection and several pet rocks.

Howard maintains the Technology-Events blog at blogspot.com from which he contributes the Events listing for Linux Gazette. Visit the blog to preview some of the next month's NewsBytes Events.