News Bytes
By Deividson Luiz Okopnik and Howard Dyckoff
| | |
| --- | --- |
| | Contents: |
Selected and Edited by Deividson Okopnik
Please submit your News Bytes items in plain text; other formats may be rejected without reading. [You have been warned!] A one- or two-paragraph summary plus a URL has a much higher chance of being published than does an entire press release. Submit items to bytes@linuxgazette.net. Deividson can also be reached via twitter.
---
News in General
New Novell Collaboration Platform for E2.0 Links to Google Wave
In early November, Novell announced its real-time collaboration platform, Novell Pulse. Pulse combines e-mail, document authoring, and social messaging tools with robust security and management capabilities.
Novell Pulse was demonstrated on November 4, 2009, during the "Integrating Google Wave into the Enterprise" keynote at Enterprise 2.0 in San Francisco. Beta availability will be early 2010, followed by general availability in the first half of 2010 via cloud deployment. Novell Pulse interacts with Google Wave through Wave's federation protocol, letting Novell Pulse users communicate in real-time with users on any other Wave provider.
"We designed Google Wave and its open federation protocol to help people collaborate and communicate more efficiently", said Lars Rasmussen, software engineering manager for Google Wave. "We are very excited to see Novell supporting Wave federation in its innovative Novell Pulse product."
"Security and identity management remain top concerns for companies considering real-time social solutions", said Caroline Dangson, analyst at IDC. "Novell has a proven record in security and identity management, an important strength for its new collaboration platform."
Key features draw on best practices for e-mail, instant messaging, document sharing, social connections, real-time co-editing, and enterprise control. These include single sign on, identity management, editable on-line documents, and a unified inbox.
For more information on Novell Pulse, visit http://www.novell.com/products/pulse/.
ECMA Proposes Revised JavaScript Standard
The future of JavaScript - at least for the next 3 years - will be determined by ECMA's General Assembly in early December. At that time, ECMA's membership will vote on the ECMAScript 3.1 proposal, a technology compromise from ECMA's contentious Technical Committee 39.
Factions within TC39 worked on JavaScript revision for several years, but AJAX's success upped the stakes for v. 4.0 - which is far from complete - so a smaller set of improvements went into the 3.1 draft. However, both Adobe and IBM are dissatisfied, and are lobbying to defeat it.
Doug Crockford, who represents Yahoo on TC39, delivered a keynote on the draft spec and its importance recently, at QCon in San Francisco. Doug explained that the sudden explosion in use of JavaScript (formally called ECMAScript) - both upped the stakes on revisions and intensified risks. One example is an on-going problem with representing decimal numbers. Original JavaScript can represent small and large integers, but often gives erroneous results for decimal arithmetic (e.g., 0.1 + 0.2 != 0.3).
IBM has proposed a revision ("754-r") to the 1970s-era IEEE 754 spec for floating point processing. However, this change would result in significant performance penalties on arithmetic unless implemented in silicon, which IBM has already done in Power CPUs. Speaking with Linux Gazette, Doug said IBM may be attempting to increase the value of its Power servers, or may be encouraging Intel to modify its own chips.
The committee is also discussing a longer-term set of changes to JavaScript / ECMAScript, with a working title of Harmony. Some additions could include enhanced functions and inclusion of a standard crypto library. However, many of those changes could break existing Web applications; implementations will have to do as little damage as possible.
---
Conferences and Events
---
Distro News
Fedora 12 Released in November
The Fedora Project, Red Hat's community-supported open source group, announced availability of Fedora 12, the latest version of its free, open-source distribution. The new release includes robust features for desktop users, administrators, developers, and open source enthusiasts. Enhancements include next-generation Ogg Theora video, virtualization improvements, and new capabilities for NetworkManager.
"Fedora always tries to include cutting-edge features in its distribution. We believe Fedora 12 stays true to this pattern, packing a lot of punch across its feature set", said Paul Frields, Fedora Project Leader at Red Hat. "Our community of global contributors continues to expand, with 25 percent growth in Fedora Accounts since Fedora 11. We've also seen more than 2.3 million installations of Fedora 11 thus far, a 20 percent increase over earlier releases."
Notable feature enhancements:
Theora 1.1, enhancing free video's quality to better meet user expectations. Ogg Theora video delivers crisp, vibrant media, letting users stream and download high-definition video, while using 100 percent free and open software, codecs, and formats.
NetworkManager, a network configuration tool, has been improved to make it easier for users to be online using mobile broadband, to configure servers, and to handle other special situations.
Virtualization improvements include better virtual disk performance and storage discovery, hot changes for virtual network interfaces, reduced memory consumption, and modern network booting infrastructure.
Other improvements are PackageKit command-line and browser plugins; better file compression; libguestfs, which lets administrators work directly with virtual guest machine disk images without booting those guests; SystemTap 1.0, to help developers trace and gather information for writing and debugging programs, as well as integration with the widely-used Eclipse IDE; and NetBeans 6.7.1.
The Fedora community held fifteen Fedora Activity Day events across the globe in 2009. These are mini-conferences where Fedora experts work on a specific set of tasks, ranging from developing new features and Web applications to showing contributors how to get involved by working on simple tasks. During that same period, the Project also held three Fedora Users and Developers Conferences (FUDCons), in Boston, Porto Alegre, and Berlin.
The next FUDCon is scheduled for December 5 - 7, 2009, in Toronto, Ontario, Canada. For more information about FUDCon Toronto 2009, visit http://fedoraproject.org/wiki/FUDCon:Toronto_2009.
For more information about the Fedora Project, visit http://www.fedoraproject.org.
New Knoppix 6.2 Released
"Microknoppix" is a complete rewrite of the Knoppix boot system from version 6.0 and up, with the following features:
High compatibility with its Debian base: Aside from configuration files, nothing gets changed in Debian's standard installation.
Accelerated boot procedure: Independently from the usual SysV bootscripts, multiple tasks of system initialization are run in parallel, so the user reaches an interactive desktop very quickly.
LXDE, a very slim and fast desktop with short start time and low resource requirements, is the desktop environment. Because of its GTK2 base, LXDE works together nicely with screenreader Orca.
Installed software in this first CD version has been greatly reduced, so that custom CD remasters are again possible. The DVD edition offers KDE4 and GNOME, with many applications originating from these popular desktops.
Network configuration is handled by NetworkManager with nm-applet in graphics mode, and by textual GUIs in text mode (compatible with Debian's /etc/network/interfaces specification).
A persistent image for saving personal settings, and additionally installed programs, KNOPPIX/knoppix-data.img, is supported on the boot device, optionally encrypted using 256-bit AES. In general, Knoppix recommends live system installation on flash.
The current 6.2 release has been completely updated from Debian "Lenny".
Also included is A.D.R.I.A.N.E. (Audio Desktop Reference Implementation And Networking Environment), a talking menu system, which is supposed to make work and Internet access easier for computer beginners.
The current public 6.2 beta (CD or DVD) is available in different variants at the Knoppix Mirrors Web site (http://www.knopper.net/knoppix-mirrors/index-en.html).
---
Software and Product News
Intalio Announces Jetty 7
Intalio, Inc., has released Jetty 7, a lightweight open source Java application server. The new release includes features to extend Jetty's reach into mission-critical environments, and support deployment in cloud computing.
Jetty 7 brings performance optimizations to enable rich Web applications. Thanks to small memory footprint, Jetty has become the most popular app server for embedding into other open source projects, including ActiveMQ, Alfresco, Equinox, Felix, FUSE, Geronimo, GigaSpaces, JRuby, Liferay, Maven, Nuxeo, OFBiz, and Tungsten. Jetty is also the standard Java app server in cloud computing services, such as Google's AppEngine and Web Toolkit, Yahoo's Hadoop and Zimbra, and Eucalytpus.
This is the first Jetty release developed in partnership with Eclipse.org, where the codebase has gone through IP auditing, dual licensing, and improved packaging for such things as OSGi integration. In addition, Jetty 7 makes some of the key servlet 3.0 features, such as asynchronous transactions and fragments, available in a servlet 2.5 container.
Jetty provides both asynchronous HTTP server and asynchronous HTTP client, thereby supporting both ends of protocols such as Bayeux, XMPP, and Google Wave, that are critical to cloud computing — and can be embedded in small and mobile devices: Today, Jetty runs on J2ME and Google Android, and is powering new smartphones from Verizon and other manufacturers soon to start production.
"Jetty 7 significantly reorganizes packaging and jars, and makes fundamental improvements to the engine's underlying infrastructure", said Adam Lieber, General Manager at IntalioWorks.
The Jetty distribution is available via http://eclipse.org/jetty under the Apache 2.0 or Eclipse 1.0 licenses, and covered by the Eclipse Foundation Software User Agreement. The distribution furnishes core functionality of HTTP server, servlet container, and HTTP client. More information and technical blogs can be found at http://www.webtide.com/.
One Stop Systems Introduces First GPU/SSD 2U Server
One Stop Systems, Inc. (OSS), a manufacturer of computer modules and systems, announced the first server to integrate an AMD-based motherboard featuring dual "Istanbul" processors and eight GPU boards providing 10 TeraFLOPS computing power. The server can also accommodate a combination of GPU boards and SSD (solid state drive) boards.
Four GPU boards and four 640GB SSD boards provides 5TFLOPS GPU processing and 2.5TB memory, in addition to the dual six-core CPUs' computing power. In addition, OSS has packed even more storage capacity into the system, with four hot-swappable hard disk drives and an internal RAID controller. The server is powered by dual, redundant 1,500 watt power supplies and housed in a 2U-high chassis tailored for rigorous environmental demands.
"The Integrated GPU Server represents a combination of One Stop Systems's areas of expertise; designing and manufacturing rugged, rackmount computers and PCI Express design", said Steve Cooper, CEO. "At the heart of this server is the dual Opteron processor board. With a motherboard based on the SHBe (System Host Board Express) form factor for industrial computing, it's built for long-life service. Then, we employed multiple PCIe switches to provide the 80Gb/s bandwidth to each slot. Using the latest AMD-based GPU boards, we produce greater than 10 TFLOPS of computing power. The system is then powered by dual redundant 1,500 watt power supplies with ample cooling."
The system supports two six-core Opteron processors and up to 96GB DRAM in six DDR2 DIMM slots, plus dual gigabit Ethernet ports, four USB, PCI Express 2.0, and ATI Radeon graphics. It supports four SATAII/SAS drives, and includes an LSI RAID controller.
The system can be configured to provide eight PCIe x16 Gen 2 slots for single-wide I/O cards, or four slots for double-wide cards. While GPUs offer the greatest amount of compute power, customers who want to mix other cards in the system can do so. A common example is to install two or four GPU boards with four SSD (solid state drive) boards.
Talkback: Discuss this article with The Answer Gang
Deividson Luiz Okopnik
---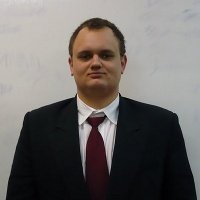 Deividson was born in União da Vitória, PR, Brazil, on 14/04/1984. He became interested in computing when he was still a kid, and started to code when he was 12 years old. He is a graduate in Information Systems and is finishing his specialization in Networks and Web Development. He codes in several languages, including C/C++/C#, PHP, Visual Basic, Object Pascal and others.
Deividson works in Porto União's Town Hall as a Computer Technician, and specializes in Web and Desktop system development, and Database/Network Maintenance.
Howard Dyckoff
---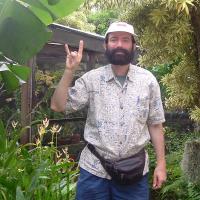 Howard Dyckoff is a long term IT professional with primary experience at Fortune 100 and 200 firms. Before his IT career, he worked for Aviation Week and Space Technology magazine and before that used to edit SkyCom, a newsletter for astronomers and rocketeers. He hails from the Republic of Brooklyn [and Polytechnic Institute] and now, after several trips to Himalayan mountain tops, resides in the SF Bay Area with a large book collection and several pet rocks.

Howard maintains the Technology-Events blog at blogspot.com from which he contributes the Events listing for Linux Gazette. Visit the blog to preview some of the next month's NewsBytes Events.