NewsBytes
By Howard Dyckoff and Kat Tanaka Okopnik
Please submit your News Bytes items in plain text; other formats may be rejected without reading. A one- or two-paragraph summary plus a URL has a much higher chance of being published than an entire press release. Submit items to bytes@linuxgazette.net.
---
News in General
Open Source Persistence Framework to provide JPA 2.0
The Eclipse Foundation and Sun Microsystems have selected the EclipseLink project as the reference implementation for Java's JPA 2.0. Sun is the project lead for the Java Persistence API (JPA) and the JSR 317 standard. This is another example of how the Eclipse community has been leading the implementation of JSRs under the Java Community Process (JCP). The Eclipse Persistence Services Project (EclipseLink), led by Oracle, delivers an open source runtime framework supporting major persistence standards.
The EclipseLink project provides a rich set of services addressing complex mapping, performance, and scalability issues required for enterprise Java applications. JSR 317, the Java Persistence API, is the Java API for the management of persistence and object/relational mapping for the Java Platform. As the reference implementation, EclipseLink will provide a commercial quality persistence solution that can be used in both Java SE and Java EE applications.
The EclipseLink project was initiated with Oracle's contribution of the full source code and test suite for Oracle TopLink. The project builds on the success of TopLink Essentials which is featured in Sun's GlassFish Open Source Application Server, the JPA 1.0 reference implementation, which was also based on Oracle TopLink.
More details about the EclipseLink project and JSR 317 can be found at
http://www.eclipse.org/eclipselink/
http://jcp.org/en/jsr/detail?id=317
Other News from EclipseCon 2008
New Eclipse Runtime Initiative around Equinox
At EclipseCon 2008 in March, the Eclipse Foundation announced a new initiative to develop and promote open source runtime technology based on Equinox, a lightweight and OSGi-compliant runtime for applications. While Eclipse is well known for its widely used development tools, this initiative establishes a community of Eclipse open source projects focused on runtime technology that provides a more flexible approach to building and deploying software on mobile, desktop, and server environments.
The move to create a community around Equinox is a logical progression for Eclipse. Equinox, the core runtime platform for Eclipse, has been deployed on millions of software developers' desktops, has enabled an ecosystem of thousands of Eclipse plug-ins, and is the base of hundreds of Eclipse Rich Client Platform (RCP)-based applications. Recently, the community has also used Equinox as the server platform for Ajax applications, SOA, enterprise client/server applications and others. So, this new initiative promotes Equinox as a platform for building and deploying general purpose software products and applications.
More details about the Equinox community can be found at http://eclipse.org/equinox-portal .
Eclipse Higgins 1.0 Released
Eclipse Foundation announced the availability of Eclipse Higgins 1.0, a freely downloadable identity framework designed to integrate identity, profile, and social relationship information across multiple sites, applications, and devices.
Web 2.0, mashups, social networking, and the general rise of networked applications have made Web-based identity management complex for both end-users and developers. The Eclipse Higgins project has been working to address these issues. Multiple identity protocols have been developed to address different needs, including WS-Trust, OpenID, SAML, XDI, and LDAP.
Eclipse Higgins 1.0 is now available at http://www.eclipse.org/higgins/downloads.php. More information about the project is available at http://www.eclipse.org/higgins .
NSA, Sun to enhance OpenSolaris Security
Sun and the United States' National Security Agency (NSA) announced an agreement to jointly work within the OpenSolaris Community to research and to develop security enhancements to complement existing OpenSolaris security mechanisms. Both Sun and the NSA will work with the OpenSolaris community to integrate an additional form of mandatory access control (MAC), based on the Flux Advanced Security Kernel (Flask) architecture.
The joint research project is intended to complement the security benefits of the mandatory access controls provided by the Solaris(TM) Trusted Extensions feature and will be evaluated by the OpenSolaris community. The Flask architecture supports a wide range of security policies, enabling integration of different policy engines and configuration of the security policy to meet the specific security goals for a wide range of computing environments.
Intel describes Future Multicore Architecture
In March, Intel Corporation raised the curtain on upcoming microprocessors and technologies. Intel discussed future products with 45nm high-k metal gate manufacturing technology that will be used in 4-, 6-, 8-, and multi-cores coming to the market.
Pat Gelsinger, Intel Senior Vice-President and General Manager, disclosed details about Intel's 6-core processor codenamed "Dunnington" and Intel's new Itanium processor codenamed "Tukwila." Gelsinger discussed virtualization issues and the new SPEC power benchmark for measuring server energy efficiency, in which Intel-based systems hold the top 20 spots.
Technical features were described for Nehalem, Intel's next-generation processor family, and Larrabee, a future Intel product with many cores. Tukwila is Intel's next-generation Itanium processor with four cores, 30MB total cache, QuickPath Interconnect, and Integrated Memory Controller. Nehalem chips will have from 2 to 8 cores, with 4- to 16-thread capability. Nehalem will deliver four times the memory bandwidth, compared to today's Intel Xeon processor-based systems.
Google I/O
Google I/O, a two-day, in-depth developer gathering to share knowledge about Google's own developer products and Web application development in general, will be held at the Moscone Center in San Francisco, on May 28th and 29th, 2008.
Google I/O will include practical, hands-on advice for building Web apps as well as opportunities to learn about emerging trends. Sessions with top Google engineers will cover tools developed both inside and outside Google, including yet-to-be-announced initiatives for the World Wide Web.
Five simultaneous topic areas will cover:
AJAX & JavaScript: These sessions focus on the tools and techniques of client-side code, and how to build applications quickly and easily.
APIs & Tools: Development tools for the Web like the Google Web Toolkit provide new ways to improve performance and compatibility.
Social Web: A new wave of APIs and frameworks, including OpenSocial, are opening up interesting ways to interact with people.
Mobile: Mobile devices are blurring the lines between handset developers and Web developers, opening up interesting opportunities for applications that span multiple platforms with technologies such as Android and Mobile Gears to build applications on the mobile Web.
Maps & Geo: These sessions focus on the many aspects of geo-applications, from KML to the Google Maps API, and more.
The sessions will allow attendees to learn first-hand from Google engineers including Mark Lucovsky, Guido van Rossum, David Glazer, Alex Martelli, Steve Souders, Dion Almaer, Jeff Dean, Chris DiBona, and Josh Bloch. Tickets are $400 for developers, with discounts for students.
More information about Google I/O is available at http://code.google.com/events/io/ .
Google Developer Days Going Global
Building on the success of last year's global Developer Day, Google is taking the event on the road again to multiple cities around the world. Like Google I/O, Developer Day will bring Googlers and developers together to talk about the future of the Web as a platform, but in smaller venues with content tailored to the local market. Dates and locations will be announced in the coming months.
---
Events
MDM Summit 2008
March 30 - April 1, San Francisco, CA http://www.sourcemediaconferences.com/MDM/register.html
MuleCon 2008
April 1 - 2, San Francisco, CA
http://www.mulesource.com/mulecon2008/
Sun Tech Days
April 4 - 6, St. Petersburg, Russia
http://developers.sun.com/events/techdays
Gartner Emerging Trends Symposium/ITxpo 2008
April 6-10, Las Vegas, NV
RSA Conference 2008
April 7 - 11, San Francisco, CA
http://www.RSAConference.com
(save up to $700 before January 11, 2008)
2008 Scrum Gathering
April 14 - 16, Chicago, IL
http://www.scrumalliance.org/events/5--scrum-gathering
MySQL Conference and Expo
April 14 - 17, Santa Clara, CA
http://www.mysqlconf.com
Web 2.0 Expo
April 22 - 25, San Francisco, CA
http://sf.web2expo.com
Interop Moscow
Apr 23 - 24, Moscow, Russia
http://www.interop.ru
CSI SX: Security Exchange
Apr 27 - 29, Las Vegas, NV
http://www.CSISX.com
Interop Las Vegas - 2008
April 27 - May 2, Mandalay Bay, Las Vegas, NV
http://www.interop.com/
JavaOne 2008
May 6 - 9, San Francisco, CA
http://java.sun.com/javaone
ISPCON 2008
May 13 - 15, Chicago, IL
http://www.ispcon.com/
Free Expo Pass Code: EM1
Forrester's IT Forum 2008
May 20 - 23, The Venetian, Las Vegas, NV
http://www.forrester.com/events/eventdetail?eventID=2067
DC PHP Conference & Expo 2008
June 2 - 4, George Washington University, Washington, DC
http://www.dcphpconference.com/
Gartner IT Security Summit
June 2 - 4, 2008, Washington DC
http://www.gartner.com/us/itsecurity
Symantec Vision 2008
June 9 - 12, The Venetian, Las Vegas, NV
http://vision.symantec.com/VisionUS/
Red Hat Summit 2008
June 18 - 20, Hynes Convention Center, Boston, MA
http://www.redhat.com/promo/summit/
The 2008 USENIX Annual Technical Conference (USENIX '08)
June 22 - 27, Boston, MA
Join leading researchers and practitioners in Boston, MA, for 6 full days on the latest technologies and cutting-edge practices, including training by industry experts such as Peter Baer Galvin, Bruce Potter, and Alan Robertson; starting June 25, technical sessions included a keynote address by David Patterson, U.C. Berkeley Parallel Computing Laboratory; Plenary Closing by Matthew Melis, NASA Glenn Research Center; other Invited Talks by speakers including Drew Endy, co-founder of the BioBricks Foundation (BBF); and the Refereed Papers track. Learn the latest ground-breaking practices from researchers from around the globe. Topics include virtualization, storage, open source, security, networking, and more.
Register by June 6 and save up to $300!



http://www.usenix.org/usenix08/lg
Dr. Dobb's Architecture & Design World 2008
July 21 - 24, Hyatt Regency, Chicago, IL
http://www.sdexpo.com/2008/archdesign/maillist/mailing_list.htm
Linuxworld Conference
August 4 - 7, San Francisco, CA
http://www.linuxworldexpo.com/live/12/
---
Products
Plat'Home launches Linux-based Eco-Friendly Servers
Part of the first ecology-friendly line of Linux servers ever shipped in the United States, Plat'Home's OpenBlockS server has been built and tested to provide enterprise-grade reliability in its RISC-based hardware, and has eliminated moving parts including a hard disk drive and cooling fan. It is also RoHS certified, a European Union directive meaning that it's free of lead, mercury, cadmium, hexavalent chromium and other damaging materials.
The OpenBlockS server line is a breakthrough in size and power consumption for a Linux server. One standard configuration Dell, HP or IBM server consumes the same amount of power as 76 of these devices. The OpenBlockS266 during operation sips a miniscule 4.5 watts or less. In standby mode, it is 4.0 watts or less. This compares, for example, to the Dell Poweredge R200 that chews up 345 watts.
OpenBlockS runs a broad range of applications - even in hazardous environments. It can also be used to manage network problems and troubleshoot errors such as packet loss, delay, fluctuation, duplication and order switching, and it provides a cost-effective solution to monitor a local network or to ensure line quality for a critical server or terminal where it is necessary to maintain an appropriate line speed.
Key features of the Plat'Home OpenBlockS include:
- Size: 4.5'' x 3.2'' x 1.5'', rubber feet 0.02"
- Power Consumption during operation at 4.5W or less; During standby at 4.0W or less
- Preinstalled with SSD/Linux; also supports Debian and NetBSD
- 266MHz IBM® PowerPC® 405GPr RISC processor
- 2 10/100BaseTX Ports, 1 RJ-45 Serial port
- Stable long-term operation even under 41°C/104°F
- Internal Storage: Compact Flash or IDE 2.5" HDD (not included)
OpenBlockS servers can be fully administered over the network. For more info, visit http://www.plathome.com/casestudy/index.html.
VMware VMsafe protects VMs
VMware has a new security technology called VMware VMsafe, http://www.vmware.com/go/vmsafe , that protects applications running in virtual machines in ways previously not possible in physical environments. The VMsafe APIs allow vendors to develop advanced security products that combat the latest generation of malware. VMsafe technology integrates into the VMware ESX hypervisor and provides the transparency to prevent threats and attacks such as viruses, trojans, and keyloggers from ever reaching a virtual machine.
Twenty security vendors have embraced VMsafe technology, and are building products that will further enhance the security of virtual machines, making the virtual environment unmatched in the level of security and protection it provides compared to physical systems.
VMsafe technology integrates at the hypervisor layer of virtualization to detect and eliminate the latest generation of malware. The VMware hypervisor is an ultra-thin layer of software that runs directly on server hardware independently of the operating system, enabling users to create virtual machines on the server in which to run applications. VMsafe technology provides transparency into the memory, CPU, disk, and I/O systems of the virtual machine, and monitors every aspect of the execution of the system. Security products built on VMsafe technology are able to stop malware before it harms a machine or steals data, including the latest generation of rootkits, trojans, and viruses, which are undetectable on physical machines.
HP offers Linux Support for SMB Market
On March 31st, HP will introduce a new version of HP Insight Control Environment for Linux (ICE-Linux), a solution that enables midsize businesses to manage growing Linux server and cluster environments. Built on the HP Systems Insight Manager (SIM) infrastructure, ICE-Linux provides a single point of control for tying Linux server and cluster environments to an organization's broader data center. It simplifies discovery, imaging, monitoring, and management for Linux-based HP ProLiant server platforms.
HP is also introducing HP Linux Oracle Quick Reference Solutions, pre-sized configurations of HP and Oracle database components for Linux-based HP ProLiant servers. The solutions save midsize businesses a significant amount of time and money, from initial deployment through ongoing maintenance of a CRM solution.
From more info, go to http://www.hp.com/linux .
Vendor/ISV Announcements from EclipseCon
AccuRev Inc. announced its new Eclipse plug-in with management functionality directly within their Eclipse IDE. These included full support for the Eclipse Team Synchronize View, Eclipse History View, and enhanced diff and merge functionality, including namespace merge functionality in the Team Synchronize View.
http://www.accurev.com
CodeGear announced it has teamed with Instantiations, Inc., to integrate Instantiations Swing Designer visual layout tools into CodeGear JBuilder. Java developers using JBuilder will now be able to construct more sophisticated and reliable Swing-based GUIs for enterprise applications.
http://www.codegear.com/article/37695
CodeGear announced it has funded the contribution of a new fast Ruby debugger to Eclipse Dynamic Language Toolkit. The debugger includes stepping, run to breakpoint, smart step, variable introspection, hot swap, remote debugging, and a free-form expression analyzer. CodeGear 3rdRail 1.1 includes the fast debugger in addition to full support for Rails 2.0, refactorings, and conversion tools to migrate applications to Rails 2.x.
http://www.codegear.com/products/3rdrail
Genuitec released two major products at EclipseCon: Pulse 2.0, an Eclipse-based provisioning tool and MyEclipse 6.1 Blue Edition, a custom toolsuite for WebSphere and RAD users. Both products originated from customer demand and provide massive productivity increases for processes and expanded feature sets.
http://www.myeclipseide.com
http://www.poweredbypulse.com
IBM announced that its Jazz technology platform is helping students learn how to collaborate on global software development projects. Every year, IBM awards universities with grants allowing the next generation of developers to research software development team collaboration on a global scale.
http://www.ibm.com/software/rational/jazz/
ILOG introduces Agile Business Rules Development (ABRD) methodology, the industry's first free, vendor-neutral step-by-step methodology for developing business rule applications. The company also donated an open source Java to C# source code converter, and is spearheading the Albireo project for developing Rich Client Platform applications.
http://www.ilog.com/corporate/releases/index.cfm
Innoopract, provider of the popular Yoxos Eclipse distribution announced the availability of a new Software-as-a Service offering for managing Eclipse and team collaboration. Yoxos Hosted Edition is a simple to use software service that enables professional development teams to collaborate and share project environments, including Eclipse toolsets, configurations, and source code.
http://www.innoopract.com/en/news-events/news-press-releases/article/yoxos-hosted.html
Instantiations's newly enhanced CodePro AnalytiX Server now offers modern, agile and innovative software analysis tools for use in mainstream development organizations. It automates Java code auditing, metrics, code coverage, JUnit test results, and reports through a new management dashboard. It integrates into automated build systems using Ant or Maven, and returns actionable results to both developers and managers, automatically.
http://www.instantiations.com/press/release/080317.html
Klocwork, Inc. announced support for Carbide.c++, a family of Eclipse-based development tools supporting Symbian OS development on the S60 platform, the Series 80 platform, UIQ, and MOAP.
http://www.klocwork.com/company/releases/KlocworkAnnounceSupportForCarbide.asp
OpenMake Meister 7.2 will enhance the continuous integration process for Eclipse developers. Meister 7.2, release scheduled for May, includes the ability to automatically mashup the developer's Eclipse IDE build with the Continuous Integration build running outside of Eclipse, preventing broken builds caused by source code changes that adversely affect the build scripts.
http://www.openmakesoftware.com/press-releases/
Protecode has developed the first automated preventative Intellectual Property management solution. The software plug-in unobtrusively manages IP by detecting 100% of external content, then logging, identifying, and reporting pedigree during any stage of a software development project. "Protecoding" automatically creates a software Bill of Materials, offering a clean pedigree that insures accurate use of licenses.
http://www.protecode.com
Replay Solutions has trial downloads of new product ReplayDIRECTOR for Java EE, a unique record and replay technology with an Eclipse plug-in. ReplayDIRECTOR captures and re-executes java applications allowing developers, QA, and production teams to easily and without the original issue infrastructure, reproduce non-reproducible bugs.
http://www.replaysolutions.com/news/news.php?id=29
Skyway Software announced that Skyway Visual Perspectives offers unique Eclipse plug-in capabilities for Spring. With Skyway Visual Perspectives, developers can now model their entire solution (including data structures, business logic, and rich user-interfaces) or simply switch views and code whatever they need, whenever necessary. Read more at http://www.skywayperspectives.org.
http://www.skywaysoftware.com/lp/eclipsecon2008.php
SlickEdit, Inc., provider of the most advanced code editors available, announces the release of SlickEdit's newest product, SlickEdit Core v3.3 for Eclipse. This version is for Eclipse 3.3 and CDT 4.0. SlickEdit Core is a plug-in for Eclipse that allows developers to use the popular SlickEdit code editor as the default editor within the Eclipse environment. SlickEdit Core consists of the SlickEdit editor, 7 additional views, and the DIFFzilla® differencing engine. Together, this functionality offers developers greater editing power and better speed in navigating code, allowing even the most accomplished power programmers to be more productive.
http://www.slickedit.com/content/view/482/237/
SpringSource announced the availability of the SpringSource Tool Suite, which builds on the success of Eclipse, Mylyn, and Spring IDE. It simplifies development of Spring-powered enterprise Java applications, dramatically reduces information overload and aggregates the best practices established by SpringSource consultants and the Spring community. To download, please visit http://www.springsource.com/products/sts.
http://www.springsource.com
Teamprise announced the availability of Teamprise 3.0, its latest release of client applications providing Java and cross-platform development teams with full access to the application lifecycle management features of Visual Studio 2008 Team Foundation Server. Demonstrations were being given by Teamprise and Microsoft, while co-exhibiting at EclipseCon 2008.
http://www.teamprise.com
Virtutech, Inc., the leader in Virtualized Software Development (VSD), announced an initiative to accelerate the creation of standards for the VSD industry and to drive mainstream acceptance of VSD throughout the electronic systems business. Virtutech intends to leverage its expertise to propose, promote and support best practices, conventions, and standards for VSD.
http://www.businesswire.com/portal/site/google/?ndmViewId=news_view&newsId=20080310005300&newsLang=en
Talkback: Discuss this article with The Answer Gang
Howard Dyckoff
---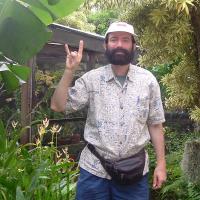 Howard Dyckoff is a long term IT professional with primary experience at Fortune 100 and 200 firms. Before his IT career, he worked for Aviation Week and Space Technology magazine and before that used to edit SkyCom, a newsletter for astronomers and rocketeers. He hails from the Republic of Brooklyn [and Polytechnic Institute] and now, after several trips to Himalayan mountain tops, resides in the SF Bay Area with a large book collection and several pet rocks.

Howard maintains the Technology-Events blog at blogspot.com from which he contributes the Events listing for Linux Gazette. Visit the blog to preview some of the next month's NewsBytes Events.



Kat Tanaka Okopnik
---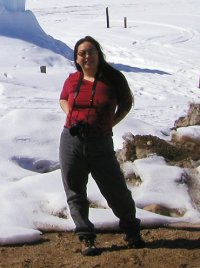 Kat likes to tell people she's one of the youngest people to have learned to program using punchcards on a mainframe (back in '83); but the truth is that since then, despite many hours in front of various computer screens, she's a computer user rather than a computer programmer.
Her transition away from other OSes started with the design of a massively multilingual wedding invitation.
When away from the keyboard, her hands have been found wielding of knitting needles, various pens, henna, red-hot welding tools, upholsterer's shears, and a pneumatic scaler. More often these days, she's occupied with managing her latest project.